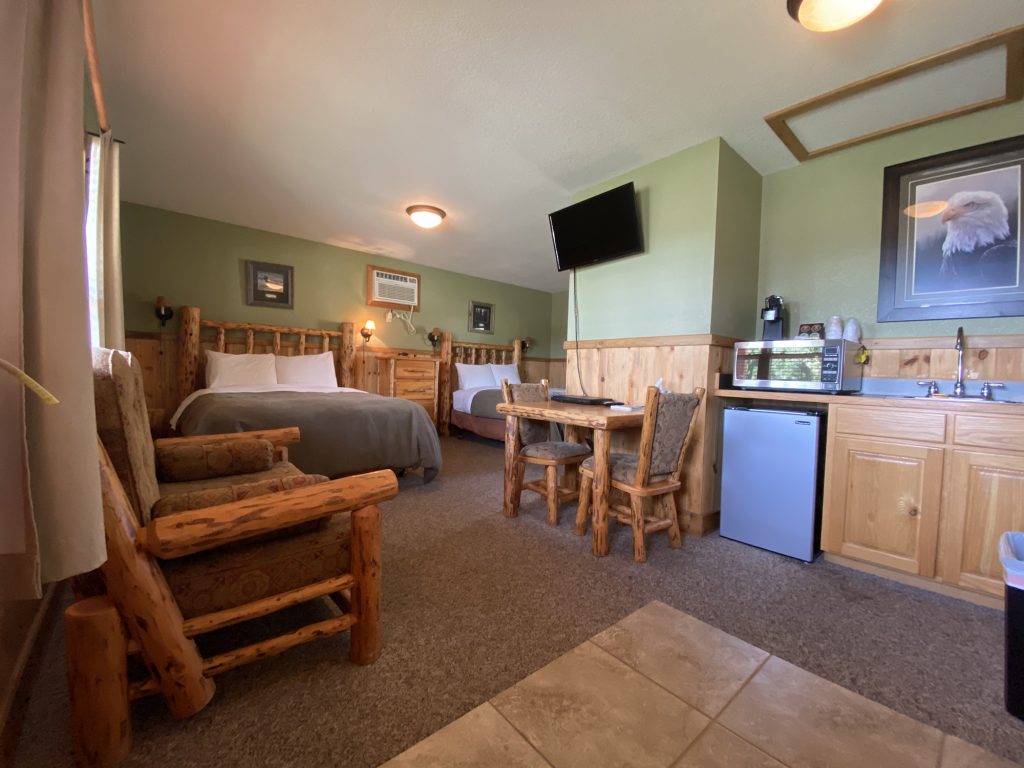 Double Deluxe Rooms offer both the space and comfort of home, while also providing beds for all at an affordable price.  Convenient connecting doors to our Single Rooms, traveling families can enjoy closeness and privacy. Mini fridge & microwaves are standard in all Double Deluxe Rooms. Sleeps up to 4 guests.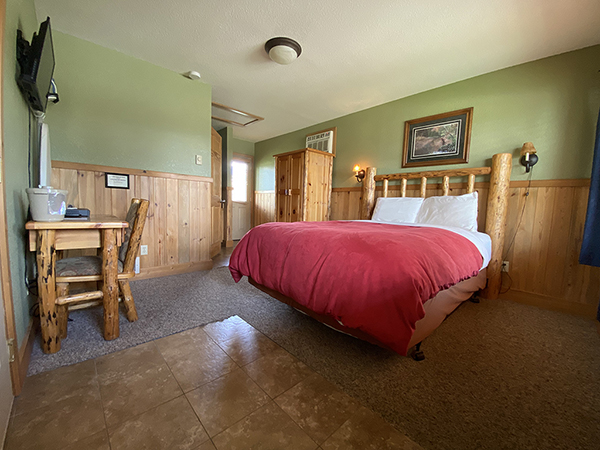 Each of our Single Rooms have a convenient connecting door to our Double Deluxe Rooms to help families and traveling parties stay close together. These are a personal favorite for parents who want to stay close while preserving privacy. Up to 2 guests only.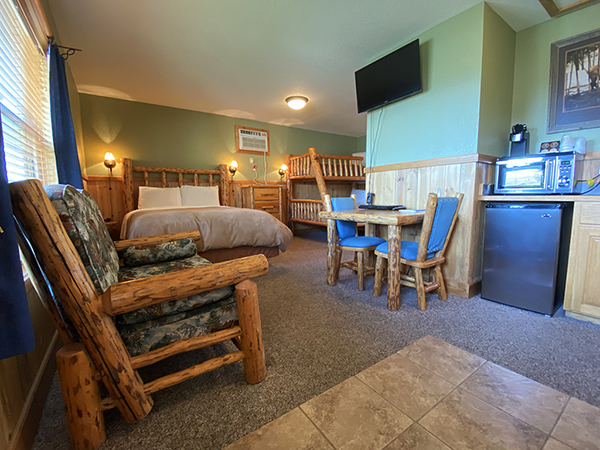 With up to 4 beds, these family favorites, with additional beds in a fun style. With our largest Bunkhouse you can sleep up to 7 in our space efficient and rustic cabins.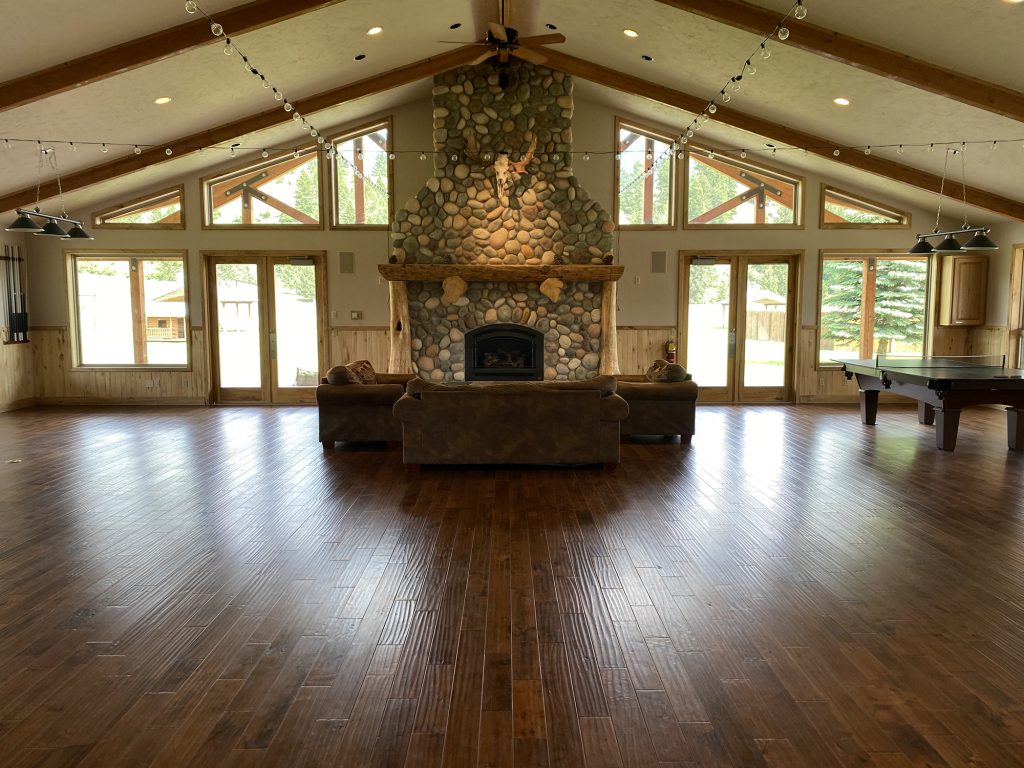 The Community Lodge & Event Space
Whether you are here just for the night, or for your own special event, the community lodge is here to help make your stay memorable. Play a game of table tennis, pool, get a cup of coffee, or just sit by the fireplace. Unless booked for an event, the lodge serves as your rendezvous location.
A COUNTRY EXPERIENCE IN A PRIVATE LOCATION
Welcome to Riverstone Family Lodge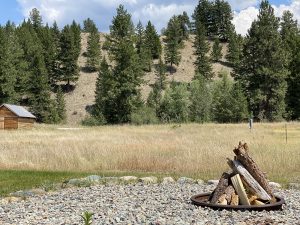 If you're stuck indoors because of weather, or it's a beautiful day and you just need a little help picking a fun activity, RiverStone's helpful staff have a variety of fun filled activities to match your needs and budget. Ask at the front desk for more information on horseshoes, basketball, billiards, foosball, ping pong, a shared fire pit and much, much more.
Every room is furnished with a full bath, hair dryer, coffee maker, iron & ironing board, satellite TV, radiant heat, Air Conditioning, and FREE  High Speed wireless Internet for the whole family. Deluxe rooms have the added amenities of a small refrigerator, microwave, and bar sink.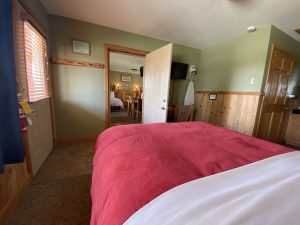 With 10 cabins and 20 rooms, all with adjoining doors, you can plan your entire family vacation, wedding or other Montana getaway sleeping up to 65 guests on property!